Where are we going? What will we see there? What are we going to do when we get there?
Whether your child is old enough to ask these questions or just wondering where they are going as they see you pack your bags all kids love to know what adventure is coming their way!  So what better way to get your kids excited for their next adventure with fun activities that will not only teach them about the places they will go but also keep them occupied so you can maybe shut your eyes.
The creators of "Look Out World, Here I Come!," the award-winning travel and adventure DVD/activity series for little global citizens, are authorities on making travel fun for your kids, whether you're in the midst of jet-setting, have yet to embark on your journey, or just want to get your kids excited about all the great cities of the world. And to get your readers excited about traveling they have put together their Top 10 List of activities that will get kids excited about their trip, keep your world-traveler busy on the plane, train or automobile, and also teach any child about the joys of exploring new places. And BONUS these activities may just allow you to take a little snooze too!
And for the Holidays Look Out World Here I Come would like to extend a special discount to your readers for 15% off the first DVD/Activity book or gift set in the Look Out World Here I Come Series: Otto's New York Adventure. Just visit www.LookoutWorldHereIcome.com and enter OTTO15 at checkout.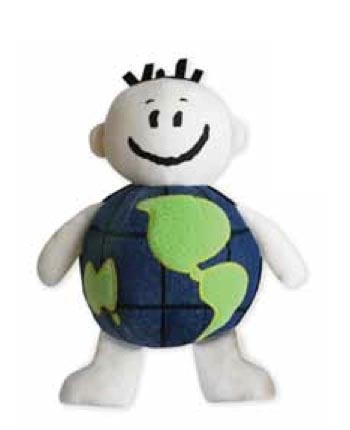 Otto's travel tips from the award-winning series
Look Out World Here I Come
by Lauren Forman,  Kate Wadia, and Kate Murphy the co-creators of Look Out World
Inspiring little ones to discover the big world
1.  Where are we going? A fun map will help your little one see where in the world you are traveling and where your long, lost relatives live.  You can always use the ones inside airline magazines, or for a softer and cuddlier map, try the one on plush Otto's belly.
2.  Prepare lil' explorers on what they might see on their travels by searching for some fun travel-themed videos on You Tube. You can find videos like "How to Hail a Taxi" on our channel: OttoBlinkCasey.
3.  Long car ride? Play the "I'm going on a trip game". Click here for some fun versions we found for different ages.  "I'm going on a trip that starts with A and I'm going to bring ADVENTURE GUIDE!"
4.  Get in the traveling mood with some delicious destination-themed food. Cheesecake, bagels, deep-dish pizza and more! Click here for an easy and great recipe for NYC hot pretzels to keep you warm.
5.  Let your amateur photographer document their travels with their very own camera. You'll be amazed at what they capture! V-tech has a great one that's kid-resistant and kid-friendly.  For extra-fun have them take pics of their favorite stuffed travel companion visiting all the sights.
6.  Use their photographs to create an album storybook on your favorite photo-sharing site. Let them narrate the story so you capture their memories of the trip.  It makes for an amazing keepsake of their vacation that they will read and enjoy for years to come.
7.  Lost and found! Create a luggage tag with your little one for their stuffed travel companion.  Because it is no fun realizing your child's "best friend" is still at the hotel enjoying room service while you are waiting on a security line at the airport!
8.  Visit a playground on vacation, and watch how quickly little ones make new friends in new places. Otto loves mingling with the locals!
9. Download free coloring sheets from the websites of your child's favorite TV shows. Add them to your bag of tricks and keep handy for long plane rides and dinners at restaurants.  Click here to download printables of some from Otto's adventures.
10. Make your little global citizen their very own passport so they can document their travels. Pick up a sticker or stamp at each destination (in the airport, a touristy gift shop, etc.) and help them keep a record of all the places they've been.  Click here to download and print this fun activity.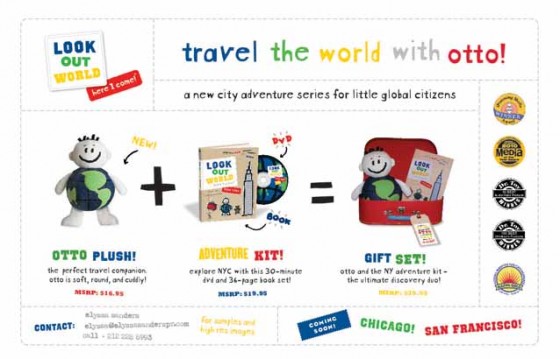 *Guest post by  : Elyssa S.
[ad#Google Adsense-1]