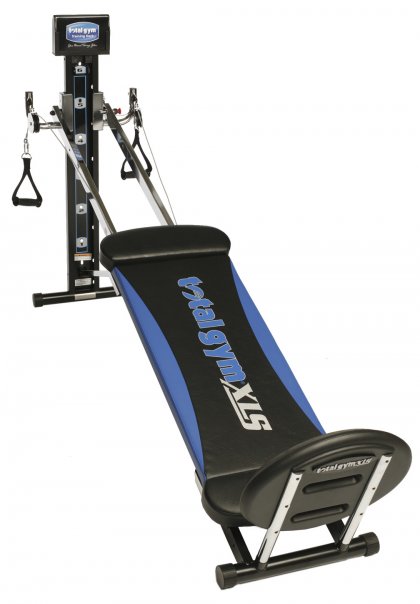 I'm a little off track on posting and this week's results are coming a few days late.  The truth is I turned 40 last Sunday and along with the birthday came a cute Chihuahua puppy who is a supreme handful.  PLUS, I rather fell off my diet due to my 40th celebration,  and stuffed myself with ice cream.
I don't have any measurements to report, because I didn't want to disappoint myself if I gained any weight from not sticking to my plan.  However, I have something even better to share!  Last week I feel like I hit the jackpot!  I was snooping around Facebook on October 20th and was checking out the Total Gym's Wall.   What I saw almost made me fall off my chair.  The company was having a  "Total Gym Flash Sale" and offering the AbCrunch attachment for $49.95.  WOW, I could not pass up the amazing deal and immediately purchased the attachment.  I was hoping to ask hubby for it for Christmas, but nearly saving 70% off the retail price just couldn't wait.  Another huge positive plus was there was no hidden taxes or shipping charges and it was exactly $49.95 as advertised. YEAH!!!  I should be receiving my order in about two weeks and I'll let you know how I like it.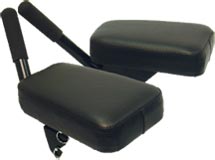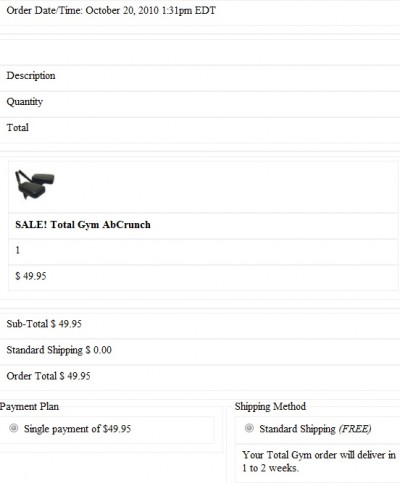 If you would like to sign up for emails alerting you to secret Total Gym sales and be the first to know about amazing deals,  go here and complete the short form.
Keep watching for more great news and my Total Gym progress coming again next week.
Checkout the other moms who are also taking the Total Gym Total Mom Challenge and see how they did this week!
– Shasta
www.faithfullyfrugal-and-free.com
– Trisha
www.momdot.com
– Cat
www.3kidsandus.com
– Kim
www.accidentalmommies.com
– Stacie
www.thedivinemissmommy.com
-Kate
www.theshoppingmama.com
-Jenna
www.loveofbabyonline.com
-Candace
www.dealectiblemommies.com
– Jennifer
www.jleighdesignz.com/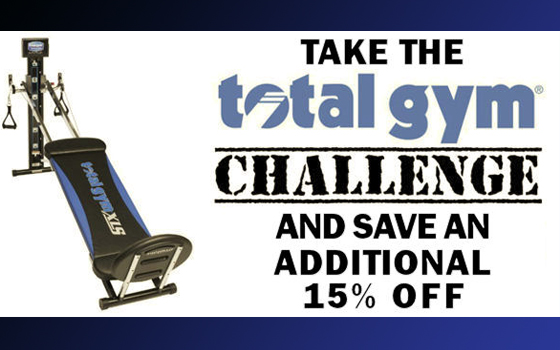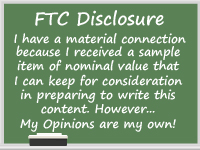 [ad#Google Adsense]