Synopsis:
Experience a birds‐eye view from Disneynature – the studio that brought you EARTH ‐ as one of nature's last great mysteries unfolds in The Crimson Wing: Mystery of the Flamingos. A heartwarming story of survival, The Crimson Wing explores the spectacular lives of a million crimson‐winged flamingos, offering a glimpse of their rare journey. Appropriate for families of all ages, this film showcases a dramatic, neverbefore‐ filmed backdrop, as the regal birds wing to another world in an inspiring and colorful story of majesty. Available on Blu‐ray and DVD October 19, 2010.
DVD Bonus Features Include:
• Lake Natron Diaries: Behind The Crimson Wing – 5 behind‐the‐scenes pods
Blu‐ray High‐Def Bonus Features Include:
• Living Planet – Fully interactive through BD‐Live, explore the Earth with up‐to‐date facts, migration information and videos by the filmmakers and leading wildlife experts
• Filmmaker Annotations (CineExplore) – An in‐movie experience with pop‐up facts from the directors Leander Ward & Matthew Aberhard, and screenwriter Melanie Finn
• The Crimson Wing Screensaver
Trailer
[field name=iframe]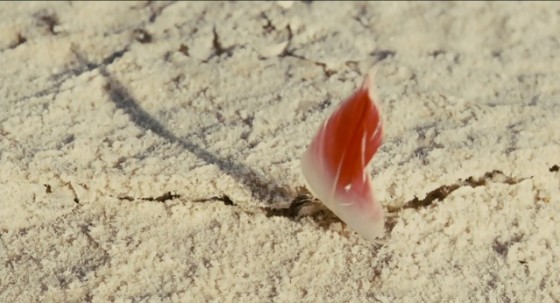 The documentary begins in the heart of Africa at the desolate Lake Natron in northern Tanzania, which is a vast shallow lake 40 miles long and no more than six feet deep.  The lake is so toxic from salt that almost nothing can survive in its water.  But for a few weeks each year it rains and a million Flamingos return to Natron to continue the circle of life.
The Crimson Wing: Mystery of the Flamingos lets you witness the miraculous story of the Flamingos unlike anything you have ever seen before.  The film focuses on a hatchlings'   journey through life and the battles it has to endure to survive the severe elements,  all shot in spectacular high definition.  However, in my opinion, this film is not for the faint of heart, since it shows the reality of predators and the unkindness that follows.  It certainly made me appreciate the struggles and the harsh conditions a Flamingo most overcome just to live.  I would highly recommend watching the documentary first before allowing your very young children to view it.   There are parts I didn't think would be best for my three year old son to have to experience like watching the Marabou storks eating the chicks.  I almost cried myself!
My favorite features of the Crimson Wing was the incredible landscapes and the beautiful music produced by The Cinematic Orchestra!  The film was absolutely stunning!  If your an extreme nature film lover you can't miss this Disneynature Blu-ray edition!
Keep a watch out for Disneynature's African Cats coming soon.  After seeing Oceans and Crimson Wing, I am completely HOOKED on the Disneynature films and can't wait to see it!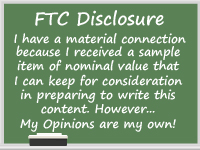 [ad#Google Adsense]