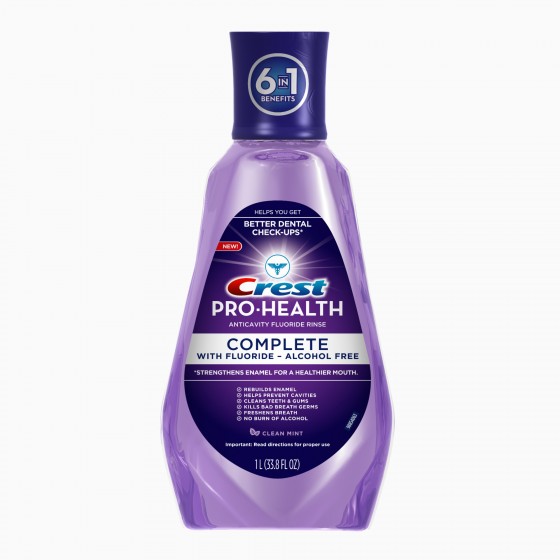 It's time for my Crest Pro-Health Complete Rinse Update!  I've been test driving the product for a little over three weeks by replacing my usual mouthwash with it and incorporating the rinse into my oral hygiene routine twice daily.  The Crest Pro-Health Complete Rinse provides six benefits in one rinse, for a more complete way to get better dental checkups vs. just brushing alone.  The benefits include…
* Rebuilds Teeth Enamel
* Helps Prevent Cavities
* Cleans Teeth & Gums
* Kills Bad Breath Germs
* Freshens Breath
* No Burn of Alcohol
Does It Work?
I can only give you  the results I have noticed myself.   I wasn't due for a teeth cleaning checkup within the past three weeks,  so I can't speak for any dental improvements like how it rebuilds teeth enamel or prevents cavities.  What I can tell you is that I found it to freshen my breath by killing the bad breath germs without the awful burn of alcohol.  PLUS, it has a much more pleasant taste than my usual brand of mouthwash!
The one thing I didn't care for about the product was I noticed a slight tooth sensitivity immediately after rinsing, but it went away within a few minutes.  Maybe its a sign it was working?  However, my hubby was also using the Crest Pro-Health Complete Rinse and didn't have any issues with sensitivity.  Besides that, we both liked the mouthwash over or regular brand and will continue using it.
Have you tried  Crest Pro-Health Complete Rinse?  I would be interested in hearing what you think about the mouthwash and any improvements you have noticed since using it.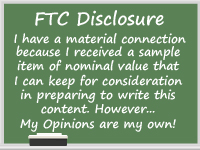 "I wrote this review while participating in a test drive campaign by Mom Central on behalf of Crest and received a sample to facilitate my candid review. Mom Central sent me a gift card to thank me for taking the time to participate."
[ad#Google Adsense]