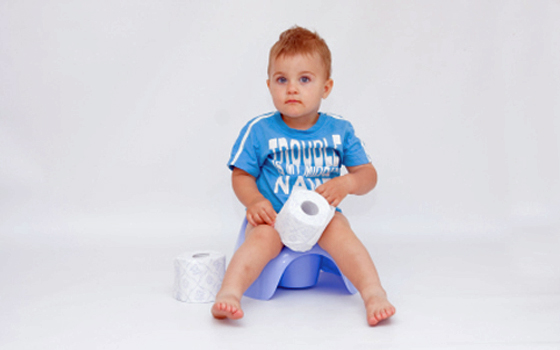 There are so many potty training tips around that I thought it to be a good idea to compile a list of all the tops tips!
Bribe them!
Rewarding using the potty is one thing that really works! Whether it just praise for being a clever boy or girl or taking them out to the park. Kids need encouragement to get potty training right. Make every small step forward a big deal, if you do this you are on your way to success!
Work with your child care provider.
Make sure you inform your childcare provider that you are potty training. This goes for any grandparents or aunties and uncles. You must keep up the potty training. Don't let them have a day off just because they are at your parents house. Speak to them and highlight the importance that they take part in the potty training.
Patience, patience, patience!
One thing you need plenty of is patience with potty training! Some kids can pick it up easily, however some kids find it more difficult. There may be plenty of accidents along the way be you will get there in the end. You need to accept that it is not easy for kids to learn this and be patient!
Just go for it!
Sometimes you just need to go for it! Choose a suitable time maybe the weekend. Do not put a nappy on and tell him or her that they need to use the toilet now. Many children soon learn that if they don't want to get wet they need to use the potty. Many parents report success after using this method.
Set the timer!
Set your timer for say every 50 minutes to remind both of you its potty time! Try to turn this into a bit of fun and you can increase the time as they get better with the potty.
Dye the toilet water!
This can be a fun thing to do and get them interested. Any food colouring will do the trick, blue or red really did get my little one amazed at the toilet!
Target practice!
Put a flushable item into the toilet and get them to aim! This probably works better with boys but girls can take to it as well.
Guest article by Alan M.
Alan is a dad of two and writes for a baby girl names site. Other topics include Pregnancy week by week, baby health and giving birth.
Parent's top potty training tips