I have a small confession to tell.  I avoid the optometrist like I do the dentist.  It's not that the eye exams are painful or I don't like the doctor.  It's because the whole process of choosing the correct eyeglasses for my face is a hassle.  My toddler is ALWAYS with me and he has a compulsion to try to touch every pair of eyeglasses on display.  This causes me to be a  nervous wreck and I rush to get out of the office to avert any embarrassing situations.  What happens is I usually just choose the same style frames I had previously,  although I do not like the way they look on my face.  The experience leads to a pair of glasses I spent $80 or more for and will hardly ever wear. Sad but true!
GlassesUSA.com reached out to me a few weeks ago and asked if I would be interested in reviewing a pair of their prescription glasses.  I've never heard of the company prior to them contacting me,  so I didn't know exactly what to expect.  After doing a little research and exploring their website I was astonished to see the extensive collection of frames they had to offer at drastically discounted prices.  The selection consists of frames from famous brands including Ray Ban, Calvin Klein, Tommy Hilfiger, Jones New York, Nike, and  more! I even saw a pair of  Rheyn glasses priced for only $18 which includes the cost of lenses too!  WOW!
Upon further evaluation I also learned that GlassesUSA doesn't restock any of the returned glasses they receive like most optical stores do.  The companies philosophy is that everyone should have access to vision care and they recycle the glasses by donating all of their returned eyeglasses to various organizations around the US who then sanitize and redistribute the eyeglasses with the correct prescription to people all over the world who can't afford vision care!  GlassesUSA.com says and I quote "Seeing properly shouldn't be a luxury – it should be a necessity."  I couldn't agree more!
I rather became lost within all the wonderful frame choices at GlassesUSA.  They provide an excellent feature where you can upload a picture of yourself and virtually try on your frames to see what you would look like prior to purchasing your prescription eyeglasses.  After trying on numerous glasses I narrowed my selection down to the  Kim full-framed plastic eyeglasses in black.  I wanted something fun plus a little sassy and the Kim Black frames seemed to fit the description.   The frames are completely different than what I would ordinarily  purchase and have these cute sparkly rhinestones near the temple.  Check them out!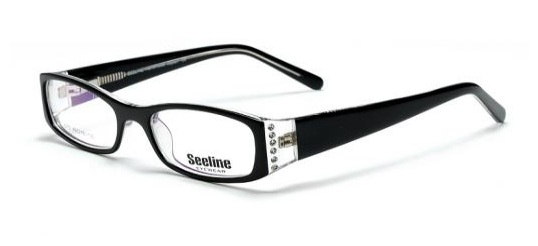 I emailed Hillary, the GlassesUSA.com marketing rep.,  my choice in frames along with my prescription and she began production the next morning.  Two weeks later my new beautiful glasses arrived  with a cleaning cloth and drawstring pouch to keep them in.  The glasses fit perfectly and I LOVE how they are so lightweight on my face.  I couldn't ask for anything more and the whole experience was great!  I was able to shop in the convenience of my own home and took my time selecting the best frames suited for my face.  Looking at the glasses you wouldn't dream they only cost $49.95!   Here I am sporting my new set of glasses.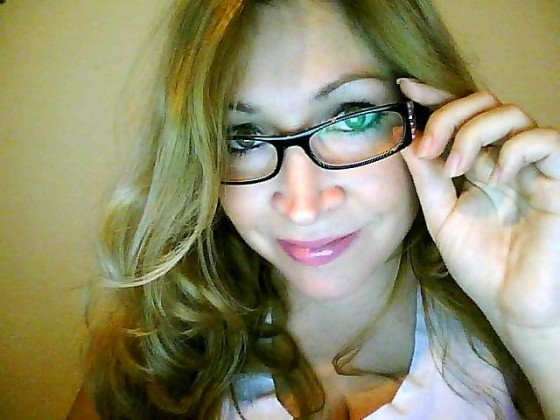 Why pay hundreds of dollars when you can get quality glasses for the fraction of the cost and do it within the privacy of your home?  GlassesUSA offers such good prices you could probably afford to buy two pairs without breaking the bank!  I know I will be a getting my next pair of eyeglasses at  GlassesUSA.com and recommending my family to do the same!
More About GlassesUSA.com
"GlassesUSA.com is the premier online retailer of prescription eyeglasses and sunglasses.
Our mission is to guarantee the highest quality optical products at the most affordable prices in the fastest time span possible – all across the world!
How can we do this? It's simple. We hardly have any overhead! There are no middle men. We pay less and pass the savings on to you!
We do our best to help our customers and we take their vision needs very seriously. We are an international company with two offices: one in New Jersey (our headquarters) and one in Israel. Our eyeglasses are produced at both facilities in order to provide our customers with top quality lenses in the hottest frames available!"
SAVE 10% off your final order!
Save 10% off your final order when you apply the coupon code BLOG10 during checkout! The code never expires!
Follow GlassesUSA on Facebook!
Follow GlassesUSA on Facebook for exclusive updates, contests, and more!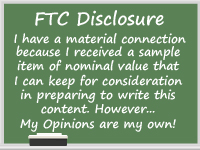 [ad#Google Adsense-1]