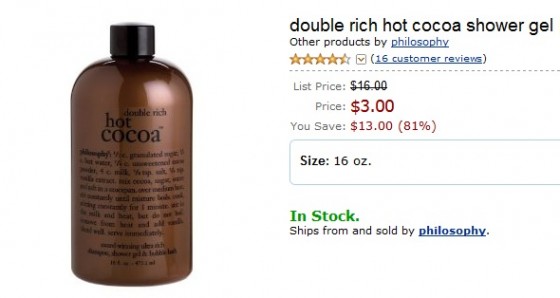 Amazon.com is offering the 16 oz Philosophy Double Rich Hot Cocoa Shower Gel
for ONLY $3 plus $5.95 shipping.  I LOVE this stuff!  It smells chocolaty delicious and can be used as a shampoo, shower gel or bubble bath!  The shower gel sells regularly for $16,  so this is a steal of a deal!
UPDATE: I just LOVE when companies up the price of their products when they start receiving orders…NOT!  The shower gel is now priced at $6.00 which is still a good deal, BUT not as good as the previous $3.oo.
[ad#Google Adsense]