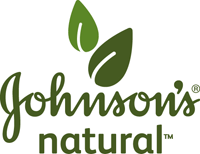 Recently I had the opportunity to review the NEW Johnson's Natural products.  The new  products naturally and gently care for baby's skin and hair and are derived from 98 percent plant extracts and fruits.  The line consists of five products offering moms an affordable and simpler way to going green: JOHNSON'S NATURAL HEAD-TO-TOE Foaming Baby Wash, JOHNSON'S NATURAL Baby Shampoo, JOHNSON'S NATURAL Baby Lotion, JOHNSON'S NATURAL Kids 2-in-1 Kids Hand & Face Foaming Wash, and JOHNSON'S NATURAL Kids 3-in-1 Shampoo, Conditioner & Body Wash.  You can read more about the products in my review and how well they worked here.
To coincide with the launch of the new line, JOHNSON'S introduced a new micro site, www.johnsonsnatural.com , where moms can get information about the products and ingredients, and  receive coupons.  Additionally, they also released a new video series I wanted to share with you entitled "Baby Steps to a Natural Lifestyle."  The series showcases natural lifestyle expert and author Sara Snow, the savvy Kristen Chase from Cool Mom Picks, and Holly Ambrose, a mom blogger who regularly works with the National Wildlife Federation!  Each of the ladies offer sensible tips on how to incorporate natural living into everyday family life without breaking the bank!  You can learn how to build a natural nursery with soon to be mom Sara Snow, get hot advice on ways to go green on a budget from Kristen Chase, and great information on how to take the fun outdoors with Holly Ambrose.  I've included the series below for easy viewing!
What do you think about the new products and the video series?  I believe it's an awesome step in a positive direction for the JOHNSON'S Brand!
"The new JOHNSON'S NATURAL product line is now available nationwide at food, drug and mass retail stores, and has suggested retail prices that range from $4.59 for 9 oz. to $6.49 for 18 oz."
About JOHNSON'S Brand
"JOHNSON'S Brand from Johnson & Johnson Consumer Products Company, Division of Johnson & Johnson Consumer Companies, Inc., has a long tradition of providing pure, mild, gentle and clinically-proven products formulated especially for babies. The most trusted name in baby care, JOHNSON'S® Brand is rooted in science and has more than 115-years leadership in the industry; every product undergoes rigorous clinical assessment to ensure it meets our highest standards. JOHNSON'S Brand takes pride in continuing to create and supply parents and healthcare professionals with the best essentials and innovations in baby care. For more information about the JOHNSON'S Brand and its product offerings, visit www.johnsonsbaby.com."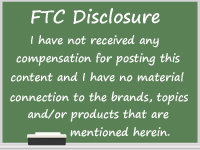 However, I did receive samples of the Johnson's Natural products for review purposes.  Even though a free product was received, my honest opinion remains to be my own.
[ad#Google Adsense]