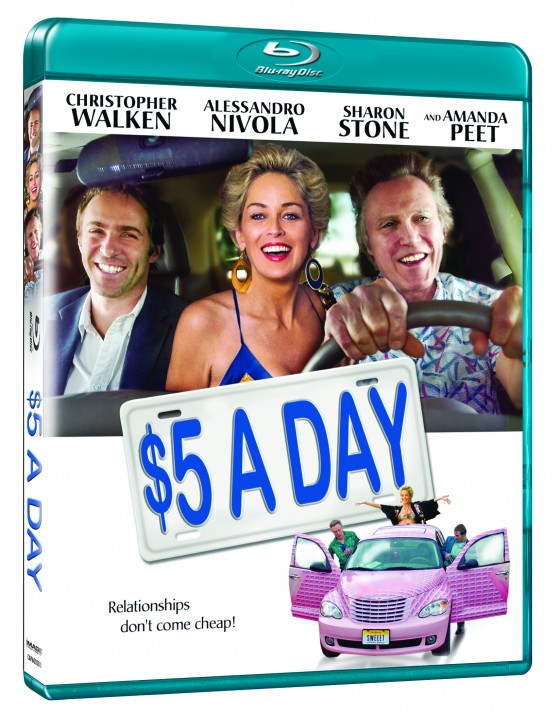 FROM IMAGE ENTERTAINMENT A COMEDY ABOUT RELATIONSHIPS ON A SHOESTRING BUDGET!

Starring Oscar Winner Christopher Walken, Oscar Nominee Sharon Stone, Amanda Peet and Peter Coyote

Are we always ready to pay for the things we need the most? On August 24, Image Entertainment presents $5 A Day, a story of a father and son struggling with the cost of rebuilding their relationship. Directed by Nigel Cole (Sundance Festival winner, /Saving Grace/) and featuring an award-winning cast, $5 A Day is an exuberant comedy — a joyous tour of the heart. Available at an SRP of $27.98 for the DVD and $29.98 for the Blu-ray, the film will also be available via digital download. Pre-book is July 27th .

Nat (Christopher Walken, Oscar winner, /The Deer Hunter/) is an eccentric conman — a hustler content with a life of schemes and underhanded deals. He lacks one thing: a reconciliation with his son, Flynn (Alessandro Nivola, /Jurassic Park III/), who has ceased trusting his father long ago. But Nat's time is growing short: he has been diagnosed with a terminal illness. True to form, Nat cons Flynn into joining him in a cross country journey to an experimental medical facility. Short on money, but not on imagination, the two realize that to reach their destination they can spend no more than $5 A Day. They come up with increasingly ridiculous schemes to keep within their budget – but there is a distance of emotion as well as miles to cover. Are they on the path towards a father-son reunion?

With a sparkling cast that includes Sharon Stone (Emmy award winner, "The Practice", /Casino/), Amanda Peet (/Syriana/, /2012/), Peter Coyote (/Erin Brokovich/, "Deadwood") and Dean Cain (/Out of Time/, /Rat Race/), $5 A Day is a comedy rich in character and charm. It is a happy reminder that relationships may take their toll, but what we get in return is priceless.

Bonus features on $5 A Day DVD and Blu-ray(TM) include:

Director and Cast Interviews

Still Galleries

Trailer

About Image Entertainment:

Image Entertainment, Inc. is a leading independent licensee and distributor of entertainment programming in North America, with approximately 3,200 exclusive DVD titles and approximately 340 exclusive CD titles in domestic release and approximately 400 programs internationally via sublicense agreements. For many of its titles, the Company has exclusive audio and broadcast rights and has digital download rights to approximately 2,200 video programs and over 400 audio titles containing more than 5,500 individual tracks. The Company is headquartered in Chatsworth, California. For more information about Image Entertainment, Inc., please go to www.image-entertainment.com.
A Must See!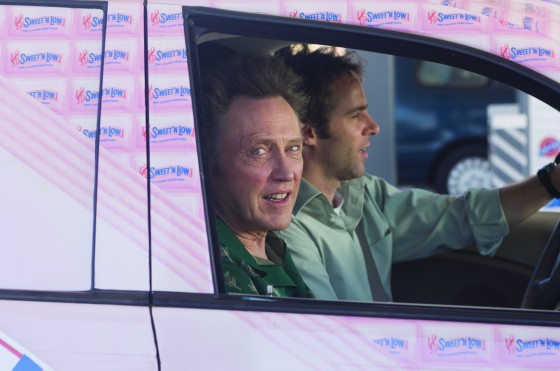 [field name=iframe]
When I was approached to review "$5 A Day" I wasn't sure what to expect.  Christopher Walken stars in unpredictable movies and even though I always enjoy his performances, the film scripts lack substance and don't do him justice.  Nevertheless, "$5  A Day" was a superb well written and directed movie that I could watch again and again!
Nat (Christopher Walken) is a hilarious con man who has successfully figured out how to work the system and get everything he desires plus needs, all for a meager $5 per day.  He delights himself on winning prizes from radio stations,  scamming free airtime minutes, drinking complimentary coffee at hotel lobbies,  eating without having to pay, and getting gas for free.  However, the one thing he can't seem to do is hustle his son Flynn into believing his schemes and wanting a closer relationship with him.
Flynn (Alessandro Nivola) has problems of his own,  mostly related to his father's indiscretions.  On the day he finds himself jobless and fighting to keep his girlfriend (Amanda Peet), Nat contacts him saying he is dying from a terminal illness and needs to see him.  Flynn, not completely convinced his dad is truly sick, reluctantly agrees to drive his father cross-country for experimental treatment.  The two set out in a Sweet 'N Low car that Nat won free use of for a year,  and embark on a  journey of side-splitting cons and heartfelt events .
$5 A Day is a highly entertaining movie about relationships, letting go of the past, and choosing your own road.  The chemistry amongst the actors made the plot believable and  you find yourself  falling in love with them.  My hubby and I immensely enjoyed "$5 A Day" and thought this was one of Christopher Walken's best roles.  The ending was PRICELESS!  It's a MUST see!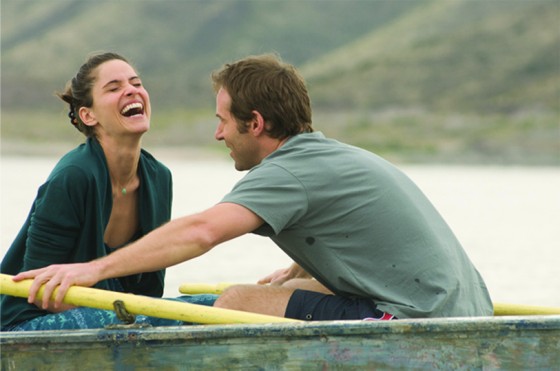 Oh and to top it all, when I opened up the "$5 A Day"  Blu-ray there was a coupon to save 35 cents off of Sweet'N Low!  Too cute!
Watch Another Clip

[field name=iframe1]
Buy It
$5 A Day is rated PG-13 for sexual content, brief nudity and language
Download $5 A Day on iTunes.
Purchase $5 a Day [Blu-ray]
for $21.99 at Amazon.com
Purchase $5 a Day
on regular DVD for just $19.99 at Amazon.con!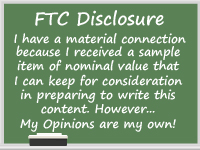 [ad#Google Adsense]