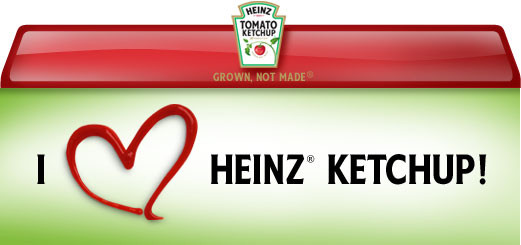 Heinz Ketchup is having a Facebook contest where you can enter to win a $500 Chili's gift card and a one year supply of Heinz ketchup awarded as 12 free product coupons.  Plus, play instantly for the chance to win a  $30 Chili's Gift Card. 157 gift cards are given away PER DAY!
All you need to do to be eligible for the prizes it to create a poem using the words provided.  Your poem must contain a minimum of 7 words and a maximum of  15 and include  the words "Chili's" and "Heinz Ketchup."
For example,   here is what the instant game looks like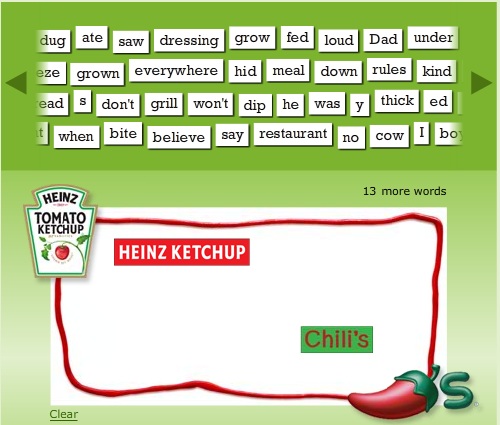 and my poem.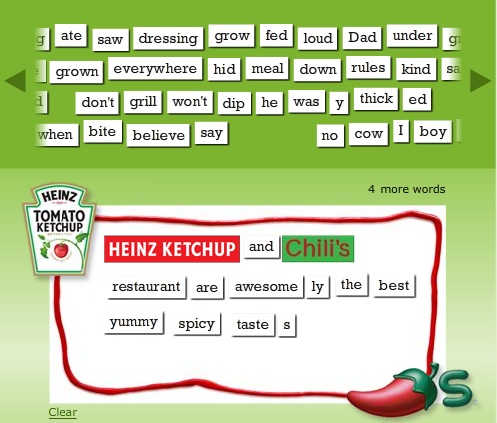 Hint: To get the words to stick within your poem make sure they are in black before letting them go.
Limit one Grand Prize and one instant prize per person PER DAY.  GOOD LUCK!
[ad#Google Adsense]