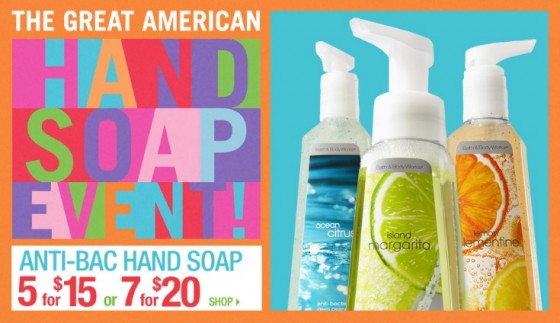 Bath & Body Works is having a "Great American Hand Soap Event !"  Mix and match any of their sweet smelling anti-bacterial and aromatherapy hand soaps and get 5 for $15 or 7 for $20.  The soaps are regularly $5.00-$5.00 and are on sale for $2.85.
To save even more money, purchase 14 soaps and apply the coupon code "20FS40." You cut the price down to $31.92 with free shipping and only pay $2.28 per bottle!  That is a whopping $46 off the actual price (14x $5.00 + $ 7.99 shipping = $77.99 – $31.92 = 46.07 savings)!
Before code…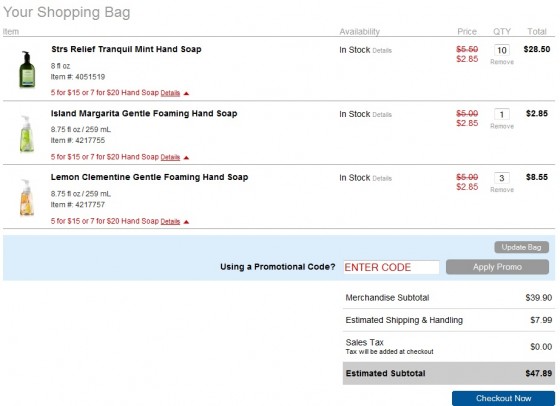 After applying coupon code 20FS40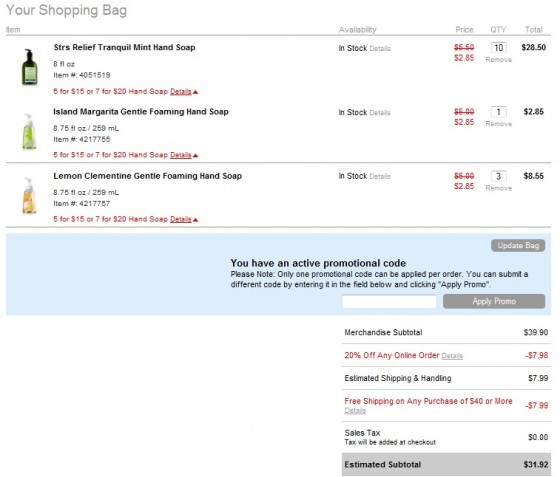 The coupon is good until August 31st.  Happy shopping!
[ad#Google Adsense]