[ad#Google Adsense]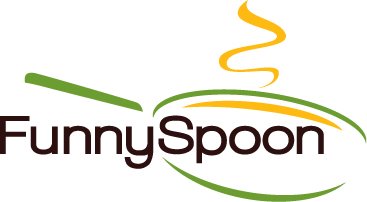 I love to bake, but I hate to cook.  I know that probably might sound odd,  yet its the truth.  I can whip up  delicious cookies or pastries any day of the week and feel like I've let my creative juices out.  However, when I cook I need all the help I can get.  Hubby says and I quote " everything tastes like the ground and needs some flavor."  I'm not exactly sure what he means by "tastes like the ground?"  I've interpreted that its his nice way of saying my cooking tastes like dirt.  I believe the problem stems from trying too complicated recipes and  fouling up the ingredients and instructions.  My daughter says I just suck at cooking…period.
This summer I want to enjoy my time in the kitchen and have some fun with cooking by trying more simplistic recipes.  I don't want to be slaving over a hot stove for hours in the summer heat just to have my meals taste like…cough…DIRT.  I'm going to take full advantage of FunnySpoon and make tasty dinners, snacks, plus desserts the whole family is going to love.
If your not aware of FunnySpoon, its a cooking and recipe resource focused on seriously simple cooking.  All the recipes use grocery store short cuts, 8 items or less, and no more than 5 steps.  Yup…its true!   The result is quick, nutritious meals that taste great and are reasonably priced.   Each recipe is easy to follow and includes graphics of recommended branded ingredients along with a picture of what the dinner is suppose to look like. Yeah…even I can create these dishes without a problem!
For instance check out this recipe for Chicken Picante.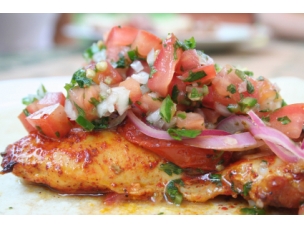 1 small onion(s)
3 tbsp. C&H Brown Sugar
1 tbsp. Grey Poupon Dijon Mustard
1 cup Pace Picante Sauce (8 oz.)
1 lb. Tyson Chicken Breasts
Preparation
Place chicken in a shallow baking dish.
Mix picante sauce, sugar, onion, and mustard. Pour over chicken.
Bake at 400 degrees for 25 minutes.
"Recipe courtesy of Elle Meyer, author of the diet book Living the Thin Life. Find more of Elle's light and healthy recipes on FunnySpoon.com."
Doesn't that look yummy?  Only 3 steps and 5 ingredients to make the mouthwatering chicken!  Hmmm…I think I can do this and make it taste like it should…dirt free!
FunnySpoon is a free site at your cooking disposal.   There is tons of recipes for simple meals, simple sides, simple desserts, simple drinks, simply healthy, and more!  When you become a member,  you can print a shopping list to make your grocery shopping a breeze, plus share your tips and reviews with the FunnySpoon community.  You can also follow the FunnySpoon blog called FunnyScoop for recipe suggestions, cool kitchen gadgets, products, and tips and tricks for making your meals tasty, healthy, and easy.
No more dirt pie for me!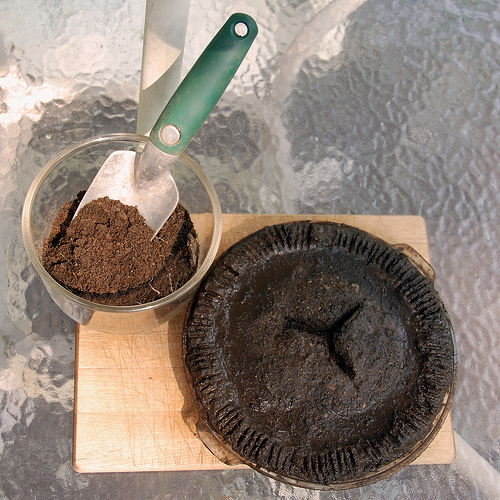 I'm going to let the summer fun begin with FunnySpoon!
Follow FunnySpoon on Facebook and Twitter!
Disclosure:  I was not compensated for this article.  In exchange for sharing the news about FunnySpoon I get a chance to win some very cool prizes.  However, all opinions are of my own, daughter, and hubby.  Dirt Pie picture is borrowed from Timothy V.