[ad#Google Adsense-1]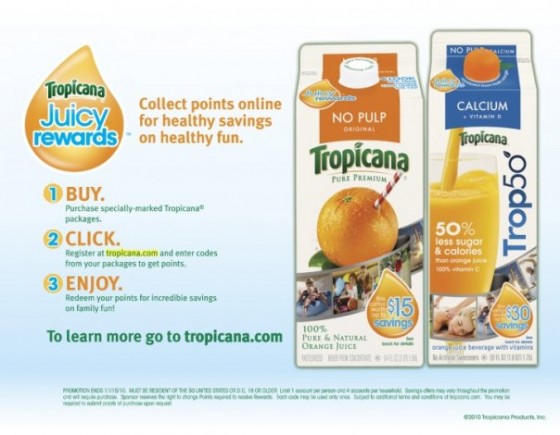 My experience with the Tropicana Juicy Rewards campaign has been wonderful!  Over the past three months I have been exploring the money saving offers and cashing in my points to reap the rewards.  I'm being thrifty just by doing something my family normally does – drinking orange juice.  This is a great program and I hope you are also taking full advantage of the 20,000 ways to save too!
Now that summer weather is finally here and the kids are going to be on their school break soon, its time to start thinking about ways to save on those fun outdoor activities!  Depending upon your location, there are several offers for discounted admissions at zoos, amusement parks, water parks, city parks, and camping resorts.   It might be a good idea to search all the juicy rewards before planning your next family outing and see what is currently available in your point range.  For instance, if you live any where next Dinosaur World you can receive 50% off  the regular price of 4 admissions for just two points.   That can add up to some big savings and Dinosaur World looks AWESOME!  I wish I lived closer to it!
If your going camping this summer and need new equipment,  don't forget to check the Coleman rewards.  Coleman.com has superb camping gear including coolers, stoves, flashlights, tents, sleeping bags, and more!  Right now you can save 30% off any purchase of $60 or more by redeeming 9 points.  OR if you haven't used your free reward offer yet,  you can get the savings for free without having any points deducted from your account.  If you intend on purchasing a new tent, this can be a GIANT savings!  The Northstar X4 Tent sells for $399.99,  BUT if you used your Tropicana Juicy Reward 30% off offer you could save a whopping $119.99 which would make the tent only $280 (estimate not including shipping and tax)! WOW!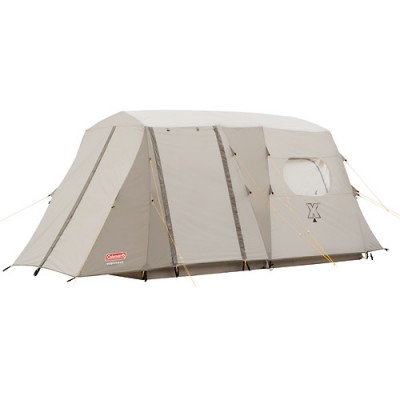 No summer is complete without ice cream right?  Tropicana Juicy Rewards can even save you money on the fun treat!  Doing a quick search for "ice cream" results in over 789 dining offers.  For example, you can enjoy one complimentary ice cream sundae at Baskin Robbins when a second ice cream sundae of equal or greater value is purchased for 1 point.  Take a look in your area for what is currently being offered before taking the kiddos out for the yummy delight.
Be frugal this summer and use the Tropicana Juicy Rewards to your best benefit.  All the money saved from redeeming the rewards can go towards back to school clothes and needed school supplies.  The program lasts until November 15, 2010 so you have plenty of time to cash in on the opportunities and save!
"I wrote this review while participating in the Tropicana Juicy Insiders Ambassador program by Mom Central on behalf of Tropicana. I received 12 free Juicy Rewards points and a $50 Visa gift card to use in redemption of the points and to facilitate my review."