[ad#Google Adsense]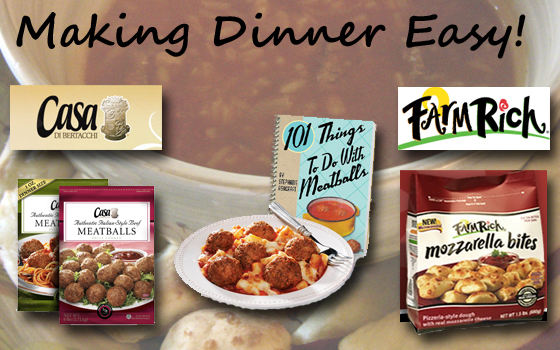 Whats for dinner?  The famous question is  echoed through the kitchens of every household and moms struggle to find the answer.  The problem is our hectic lives leave little time for preparing nutritious meals and we resort to eating fast food or over processed, tasteless, and expensive  T.V. dinners. YUCK!  Even though the time constraints cause dinner to take the back burner,  we don't necessarily need to jump on the bad eating habits train.  Casa di Bertacchi has been helping moms by making dinner easy with their delicious high-quality meatballs for years and keeping balancing life's events along with eating something tasty manageable.
Casa di Bertacchi meatballs are fully cooked to make every recipe faster, prepared with quality beef and real Italian ingredients, and come in two convenient sizes; 5/8 oz (the perfect size for appetizer) and 1 oz. ( ideal size for dinner).  Unlike other frozen meatballs, these actually taste incredible and are simple to thaw.  To thaw,  just place the desired amount of meatballs in your refrigerator or thaw them by using the defrost function on a microwave.
Meatballs are a wonderful comfort food and I recommend keeping a bag or two in your freezer.  They are extremely versatile,  but if you run out of ideas on how to use them pick up a copy of Stephanie Ashcraft's  superb recipe book called "101 Things To Do With Meatballs."   The book contains helpful hints and recipes for appetizers, soups, stews, chili, sandwiches, wraps, pasta dinners, and more!  I tried her Cheesy Rice And Hamburger Soup recipe and WOW was it fantastic!  The soup was very easy to prepare, only used a few ingredients, and took about 30 minutes from beginning to end to make. My family LOVED it.
To add the perfect touch, I served the soup with a side of Farm Rich Mozzarella Bites.  The mozzarella bites are made with 100% real cheese, are microwavable, contain 0 grams trans fat, and come in a convenient resealable package.  The mozzarella cheese is wrapped in a soft pizzeria-style dough that is so good.  Kids love to eat them and the bites are a great way to make sure they are getting some calcium plus protein.
Farm Rich makes other  incredible products for quick meal side dishes and fast snacks including cheese sticks, pizza slices, mushrooms, meatballs, quesadillas, sandwich melts, peppers, pizzeria bites, and french toast sticks.  The appetizers are a good idea to also keep ready available for entertaining guests.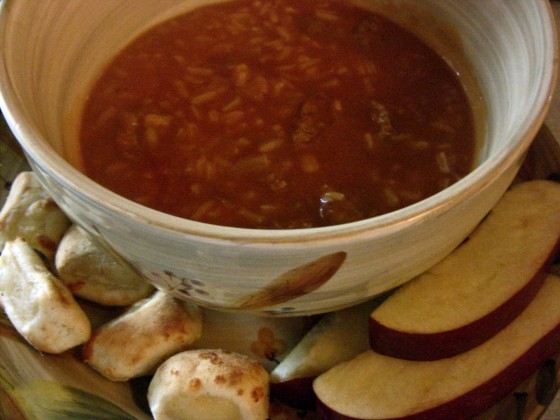 Cheesy Rice And Hamburger Soup Recipe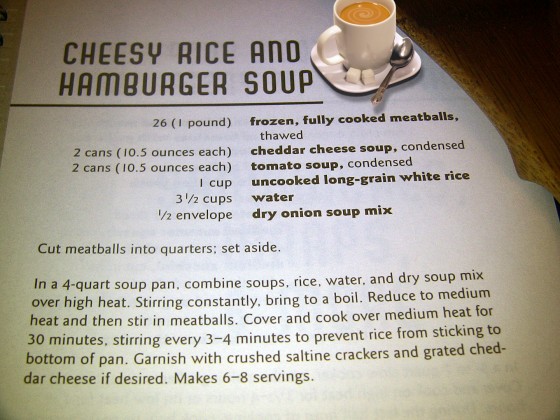 Pick yourself up a bag of Casa di Bertacchi meatballs plus the Farm Rich Mozzarella Bites and make dinner easy!
Grab yourself a coupon for $.75 off any Farm Rich snack.
* Casa di Bertacchi Meatballs can be purchased  only  at Sam's Club
FTC  disclosure :  In adherence to the  FTC   it  is necessary  to add when ever I receive any compensation in return for posting about a company or product.  I received  sample products for review purposes. No further compensation was received.    Even though a free product was received,  the opinions were of my own.