[ad#Google Adsense]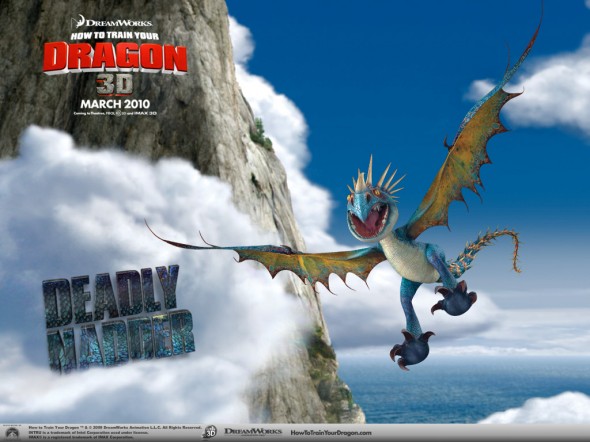 Get Tickets to How to Train Your Dragon Online!
Paramount is looking to get the word out about special morning screenings for moms this Friday at 10 am in these cities:
* Chicago (suburbs only)
* Denver (Douglas County, Boulder Valley, Littleton)
* Los Angeles (Inland Empire ONLY)
* Miami (Broward County)
* Minneapolis (Rosemount & Bernsville Egan)
* Orlando (Orange County, Brevard, Volusia)
* Portland
* Sacramento (Stockton, Lodi & Vacaville Counties)
* Salt Lake City (Weber, Toolele & Murray Counties)
* Tampa (Mantee, Sarasota, Hernando & Citrus County)
* Washington D.C. (Prince Georges County & Spotslyvania)
Synopsis of the Movie:
From the studio that brought you "Shrek," "Madagascar" and "Kung Fu Panda" comes "How to Train Your Dragon." Set in the mythical world of burly Vikings and wild dragons, and based on the book by Cressida Cowell, the action comedy tells the story of Hiccup, a Viking teenager who doesn't exactly fit in with his tribe's longstanding tradition of heroic dragon slayers.  Hiccup's world is turned upside down when he encounters a dragon that challenges him and his fellow Vikings to see the world from an entirely different point of view.
DreamWorks Animation's "How to Train Your Dragon" was produced by Bonnie Arnold and directed by Chris Sanders and Dean DeBlois. Rated PG.
"How to Train Your Dragon" is already getting rave reviews!  The film looks like a blast and I can't wait to see it.