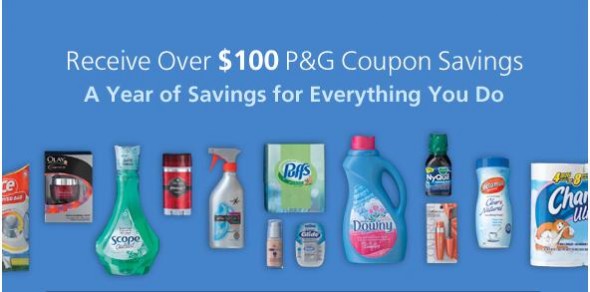 P&G is offering a $100 coupon book by mail when you purchase $50 worth of P&G products between February and April 15, 2010.  To receive your coupon book full of savings on the brands you love…
Save your original cash register receipt(s) and circle the P&G products plus corresponding prices.
Download your savings form.  Print the form and fill it out.
Mail the completed form with the original dated cash register receipt(s) that have the P&G products and prices circled,  in a stamped envelope to:
P&G Year of Savings
Dept. E
PO Box 460643
El Paso, TX 88546-0643
*Requests must be postmarked by April 30, 2010
The featured coupons include savings on Olay, Charmin, Febreze, Old Spice, and more!  You can see what exactly is included in the book here.