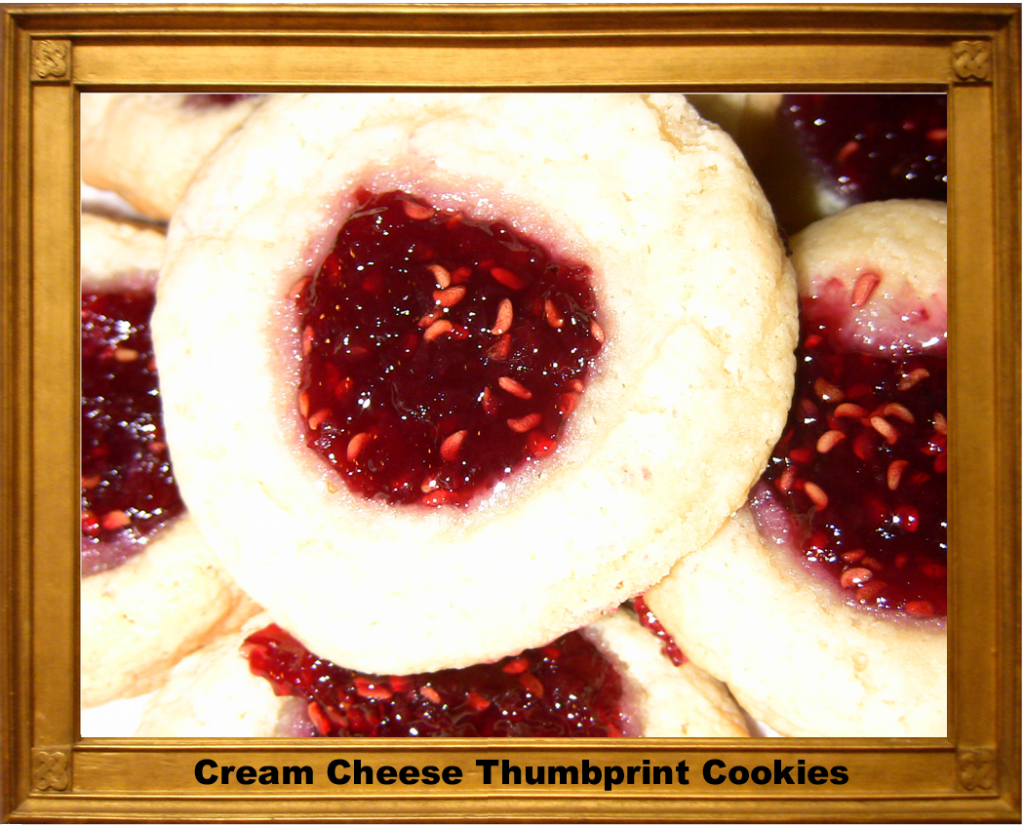 I'm beginning to bake my yearly Christmas cookies and I thought I would bring to you some of the recipes tested and approved by the cookie critic. The Cream Cheese Thumbprint Cookie recipe is one of our favorites and was borrowed  from Kraftfoods.com.  I like the recipes from Kraft because the preparation is fairly simple, are kid friendly, and usually use easy to find ingredients.  The only change I made in the recipe was to omit the pecans.  I wanted my son to be able to enjoy the cookies and not worry about him possibly being sensitive to the nuts.  The cookie has a nice soft texture and rich flavor.  Give them a try and let me know what you think!
Cream Cheese Thumbprint Cookies
Ingredients
1 pkg. (8 oz.) PHILADELPHIA Cream Cheese, softened
3/4 cup (1-1/2 sticks) butter, softened
1 cup sugar
2 tsp. vanilla
2-1/4 cups flour
1/2 tsp. baking soda
1 cup PLANTERS Chopped Pecans
1-1/4 cups raspberry preserves
Directions
HEAT oven to 350°F. Beat cream cheese, butter, sugar and vanilla with mixer until blended. Add flour, baking soda and pecans; mix well. Refrigerate 30 min.
SHAPE dough into 1-inch balls. Place, 2 inches apart, on baking sheets. Indent centers.
BAKE 10 min. Fill each cookie with about 1 tsp. preserves. Bake 8 to 10 min. or until golden brown. Cool on baking sheets 2 min. Remove to wire racks; cool completely.