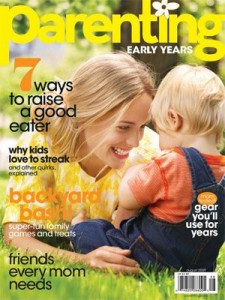 I just learned through the blog vine ( thank you  Go Graham Go) Valuemags.com is offering a complimentary 11 issue subscription to Parenting Early Years.  No strings attached. The subscription was purchased on your behalf by Restaurant.com.
Product Description
"Focused on the needs of moms with young children age 0-5, Parenting Early Years is a supportive resource with tips and guidance to help moms make their own choices in raising their kids."
Get your free subscription now before the offer disappears!