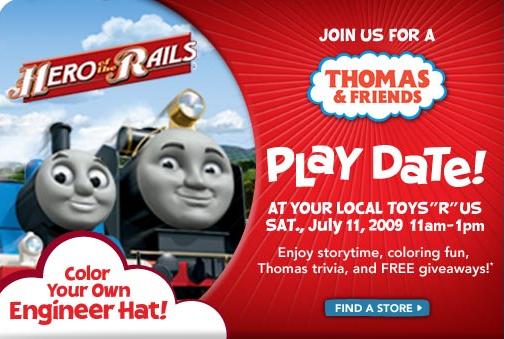 Thomas the Train Engine is going to make a special appearance at your local Toy R Us on Saturday, July 11th from 11am until 1pm!  The play-date features story-time, coloring your own engineer hat, and giveaways.
You can also find out about Thomas the Train Engine's new adventure called "Hero of the Rails."   In "Hero of the Rails"  Thomas is racing with Spencer when he  accidentally turns down a lost line and discovers an old abandoned engine named Hiro.  Thomas decides to try to save Hiro from the scrap  and seeks out help from his friends Victor and Kevin.  The upcoming film is scheduled to be released on September 8th, 2009 in the United States.
Make sure to first check if your local Toys R Us is participating.