Are you successfully beating summer brain drain? If you need some ideas on how to keep your kids' minds active while they are away from the classroom Netflix has several entertaining titles to stimulate their brains and help you win the war against learning loss.
For those raining days when the kids are inside, take them on an adventure and inspire their imaginations with an interesting documentary about the wonders of the ocean in The Blue Planet or journey back to the Cretaceous, Triassic and Jurassic periods through the eyes of dinosaurs in Walking with Dinosaurs. Netflix has a plethora of great documentaries available for older kids and adults, including Busytown Mysteries and LeapFrog: Math Adventures to the Moon! Check it out!
Documentaries For your big kids: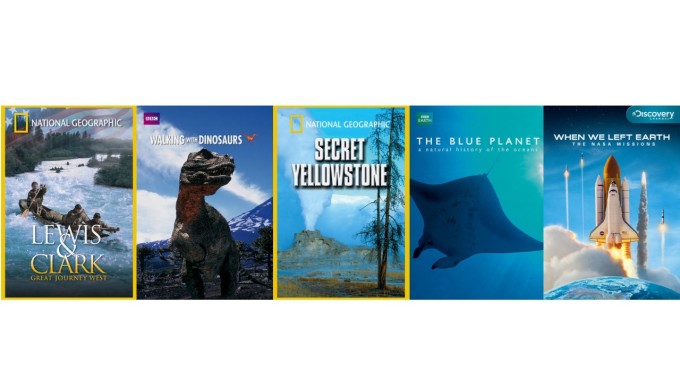 1. Lewis & Clark: The Journey Out West
2. Walking with Dinosaurs
3. Secret Yellowstone
4. The Blue Planet
5. When We Left Earth: The NASA Missions
"Want even more brain-boosting titles? Our friends at Common Sense Media shared 12 age-appropriate documentaries that encourage kids to explore worlds they may not normally encounter, all currently streaming on Netflix – check out the list here."
And your little ones: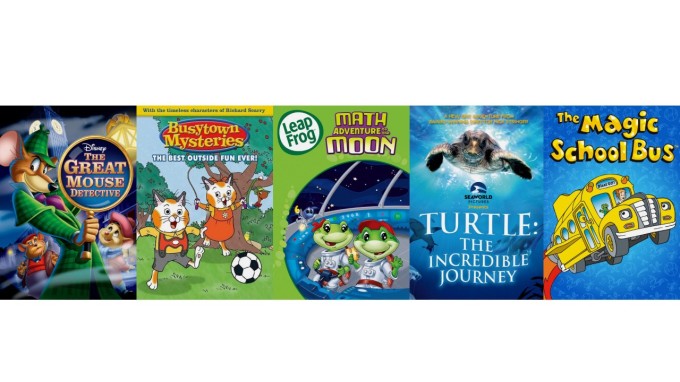 1. The Great Mouse Detective
2. Busytown Mysteries
3. LeapFrog: Math Adventures to the Moon
4. Turtle: The Incredible Journey
5. The Magic School Bus
Dinosaurs: Giants of Patagonia
Like most little boys, my son is a huge dino fan! Netflix has a large selection of dinosaur titles ready to be streamed to keep him entertained and his brain active. Last week's weather was extremely rainy and a lot of the days were spent inside, so we had a chance to watch a few of the incredible documentaries Netflix has to offer. One of our favorites from the dino lineup was Dinosaurs: Giants of Patagonia.  The movie starts out with a look of our galaxy, the Milky Way and moves on to the dinosaur era which lasted 180 million years. Then it goes on to look at earth dating back approximately 65 million years ago in South America, in the Late Cretaceous and progresses through time till the extinction of dinosaurs. It also touches on the theories of birds being dinosaurs at the conclusion, which in my opinion is mind-blowing. The entire film keeps you engaged with its spectacular visuals, while you learn interesting facts about the giants that once walked this earth and the recent discoveries by Professor Rodolfo Coria.
Dinosaurs: Giants of Patagonia is a 2007 IMAX production that lasts about 40 minutes long and is narrated by Donald Sutherland. The movie is rated TV-PG and is a great film for the entire family to help keep their minds active on those rainy days!
Craft project and snack idea
Nothing can stimulate minds better than hands on crafts and yummy treats! Check out these cool ideas from the Netflix Team to get your kids' minds moving!
Story Cubes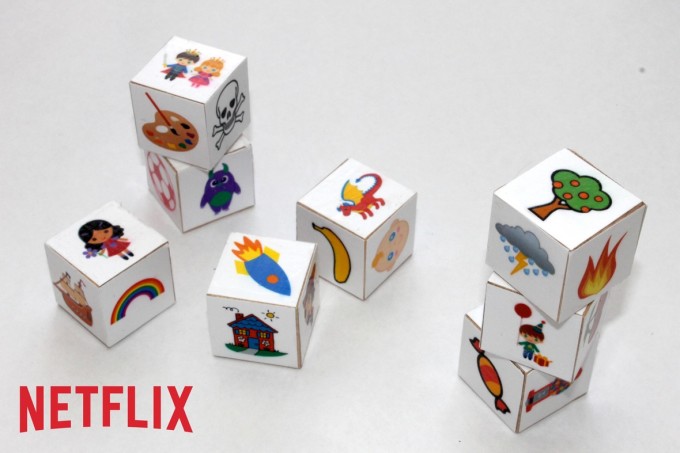 "After streaming these fun and educational titles, it's time to get your little ones' minds moving. Create these story cubes to give your kids the chance to activate their imagination and come up with their own storybook adventure."
Strawberry-Yogurt Swirl Popsicles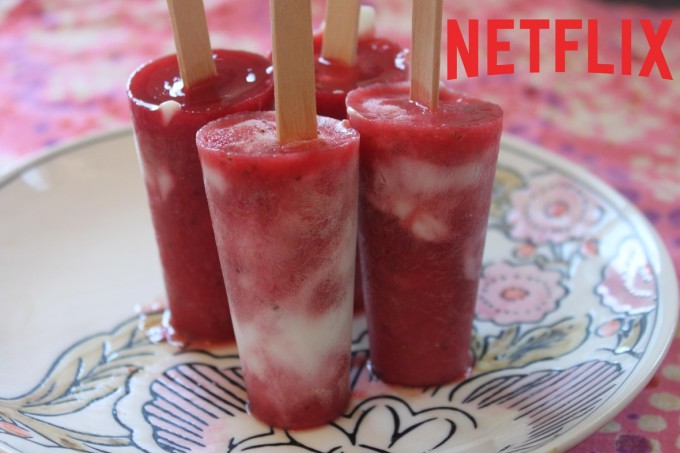 "Boost your kids' brain power with these Strawberry-Yogurt Swirl Popsicles, perfect for breakfast, an afternoon snack or healthy dessert. These sweet treats are not only delicious, but are filled with brain-powering ingredients, like berries and Greek yogurt – click here to learn how to make your own."
What are you currently streaming?
Do you have Netflix? If yes, what are you currently streaming to help combat summer brain drain and keep the kids happy on those days spent inside?