Thursday I was invited to the Pampers First Father's Day Cook-Out Celebration in NYC and as much as I wanted to go, I couldn't swing the six hour drive to make it. I'm still crying about it,  since it was an amazing opportunity!
If you remember back I told you how Pampers was starting Mission 2 of their  Pampers Little Miracle campaign in efforts to help give dads the time he and his baby deserve to bond.  If they got 4,000 commitments to complete the mission, Pampers would throw special Father's Day cook-outs for dads and babies across the country designed to give dads and their babies valuable bonding time.  Well thanks to all your help they have already received 5846 pledges and still have two days to go until the deadline!  In response to the commitment of pledges of support for Pampers' Father's Day mission, Pampers  (just in time for Father's Day) threw "First Father's Day Cook-Out" celebrations across the country for new and expecting fathers, providing them with the recognition that they deserve.  The "First Father's Day Cook-Out" celebrations focused on all of the things that dads love such as entertainment, grilling out, spending time with family and friends, and bonding time with baby! How cool is that!
To kick-off the series of celebrations, Pampers partnered with celebrity fathers, including Entertainer Drew Lachey, Actor (and first-time dad) James Van Der Beek, Football Star Shonn Greene, Model & Actress (and expectant mom!) Ali Landry and her husband, Producer Alejandro Monteverde, to kick-off the inaugural "First Father's Day Cook-Out" celebration at Stage 37 in New York City on Thursday, June 16th. The  lucky attendees enjoyed a special cook-out complete with delicious BBQ food and activities with their little ones, including "Dad & Baby" handprint and photo stations.  AWWW can you believe I missed this!!!
Anyhow,  thanks to Pampers,  even though I missed this awesome event they were kind enough to send me some pictures to share with you.  Check it out!
Celebrity dad James Van Der Beek and daughter Olivia!  Awwww…isn't she a cutie?  Dad is not so bad either! LOL!
Expectant mom and actress Ali Landry and daughter Estela at the Pampers event. Absolutely beautiful!
Celebrity dad Drew Lachey and son Hudson enjoying some bonding time! Too cute!
New York Jet Shonn Greene and son Jeremiah playing together. LOVE it!
Here are some adorable " seen & heard" quotes from the celebrity fathers!
* "The only way I'm gearing up is by getting a tan. I need to look good for pictures" – Drew Lachey (when talking about his brother, Nick Lachey's, upcoming wedding to Vanessa Minnillo)
* "With the success of New Kids on the Block and Backstreet Boys, there's been talk of a 98 degrees reunion." – Drew Lachey
* "Every Father's Day, I wake up with a plate of donuts. Donuts are my favorite food" – Drew Lachey
* "I may have to bust out the fat suit and bald wig for one more round" – James Van Der Beek (on whether or not he'll reprise his cameo role on "How I Met Your Mother")
* "My favorite moment with my daughter probably changes every day. Every day there is something that happens – a smile, a laugh – it's an ongoing thing" – James Van Der Beek
* "With fatherhood, you have to squeeze out all of the residual selfishness you ever had. It's not about you anymore – and that's a good thing" – James Van Der Beek
* "My favorite fatherhood moment was my son saying 'Dada' before 'Mama' – Shonn Greene
* "I think football is very important to America. We can't go without it" – Shonn Greene (on his thoughts about the likelihood of not having a NFL season this fall)
* "I grew up thinking that the American word for diaper was 'Pampers' – Alejandro Monteverde
"Top Mommy Must-Haves" from expectant mom Ali Landry!
Ali Landry shares her "Top Mommy Must-Haves" that help her get through the day like using Beauti Control Platinum Regeneration Eye Treatment Pads to keep her eyes looking refreshed! I definitely want to try those and the Chefs Diet!  Take a look!
1. Happiest Baby on the Block DVD — This video saved our lives. We are strong believers in the 5 S's. It worked so well for us that when Estela was first born we had her sleeping through the night at 2 weeks.
2. Chefs Diet- This meal delivery system allowed me to always have healthy food options in my home. It really helped me to lose the baby weight after having Estela and I am using it again with this pregnancy.
3. Miracle Blanket- In my opinion one of the best swaddling blankets on the market. Houdini couldn't get out of this product. It is amazing.
4. My Mommy Supper Club- Myself and some other celebrity moms (Alison Sweeney, Denise Richards, Nancy O'Dell, Candace Cameron Bure, Kyle Richards, Lisa Rinna, Tori Spelling, and Brooke Burke) started a monthly pot luck supper club. It has been such an amazing support system for all of us. There is nothing better than having a good group of friends that I you can count on, get advice and tips from, and just have a good laugh with.
5. "Show me your mumu" tipsy pant in peacock- I just got these pants and they so flattering , so comfy and so chic. I love that I can wear them through my pregnancy as well. I want every color!
6. Coach Audry flagship embossed exotic tote – I love this tote for summer. Having a toddler I need a bag big enough to carry around her things as well as mine. It is also a great bag that will transition with the new baby coming.
7. Dunston Method- I was on the waiting list for this DVD when it first came out. It allowed us to decipher our babies cries and react to our babies needs. It was such a relief as new parent to have this tool.
8. Belle Parish layette – I love our layette so much. I was inspired by all of the beautiful pieces of layette that my mom had put away for me from when I was baby. I wanted to also make keepsake pieces that you pass on.
9. Beauti Control Platinum Regeneration Eye Treatment Pads- With all of the sleepless nights I have with being pregnant and all the sleepless nights to come with having a new baby I keep these eye patches on hand at all times. These eyepatches make a huge difference in the appearance of the skin around my eyes. I look refreshed and fine lines are diminished.
10. Pampers- Not only are they the diaper of choice in our house, but we love how they are celebrating babies through their Little Miracle Missions campaign. My husband and I have pledged acts of kindness to other families through their Facebook page, it's a win-win for everyone who participates!
Show Your Support!
If you would like to show your support by making  a pledge of kindness you can participate in Pampers Little Miracle Missions at www.Facebook.com/Pampers.
Don't  Forget To Enter My Pampers $300 Giveaway!
Pampers is donating a $300 AMEX GC to one A Happy Hippy Mom reader with the challenge of throwing an awesome baby shower for an expectant mother!  Enter here for the chance to win! Giveaway ends July 2, 11:59 PM eastern.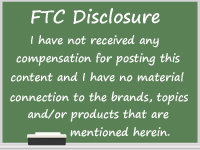 [ad#Google Adsense-1]